I've developed a habit of taking the train to Vancouver B.C. whenever the Detroit Red Wings come to town over the past 4 years. The pictures below are a mix of photos I took from our last 2 trips (2001). I only point this out to explain why in some of the photos the Wings are wearing their usual red road jerseys, but are wearing their home whites in others. Go Red Wings!!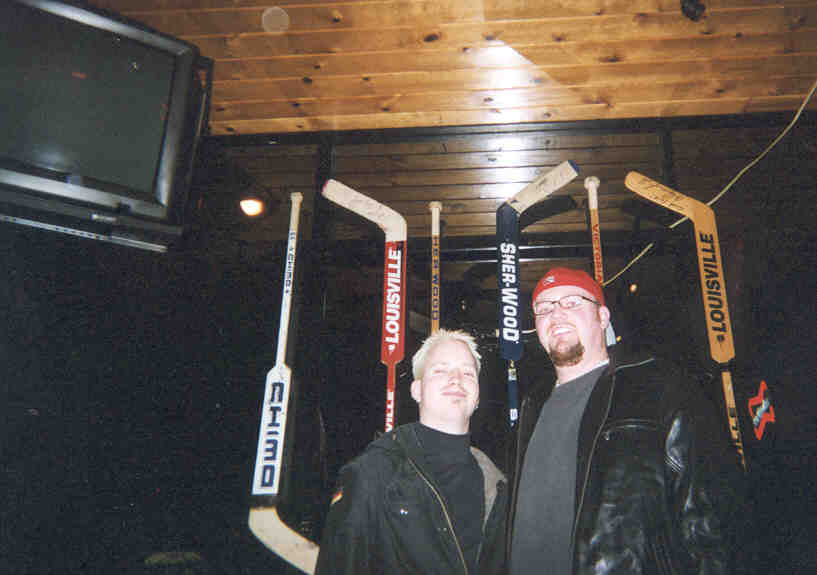 Uber-Dave and I at Courtnall's bar. I LOVE that place!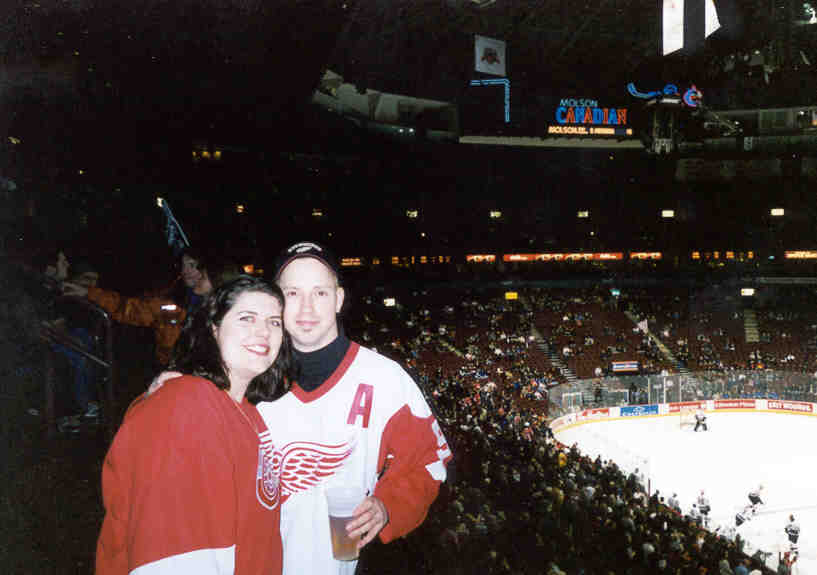 Pre-game at GM Place with Chenobie.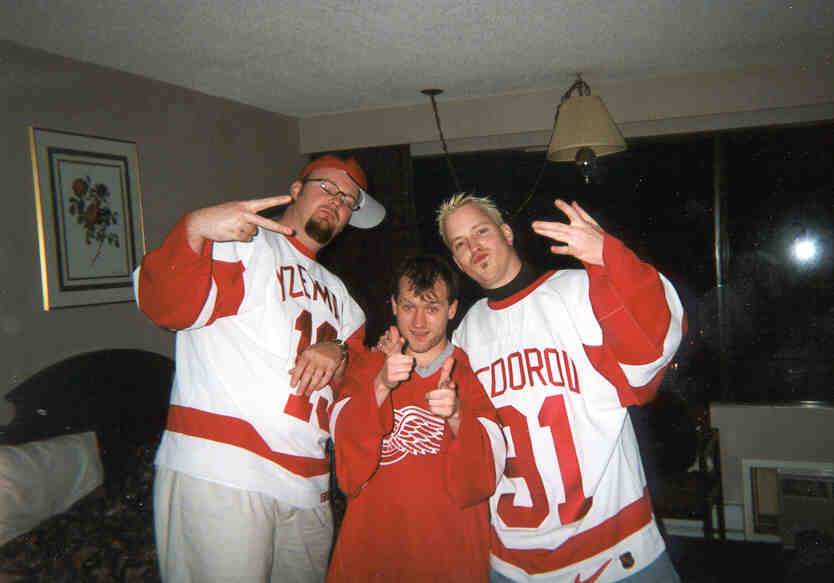 Post-game drunken idiocy at the hotel with Uber-Dave and Fledermaus.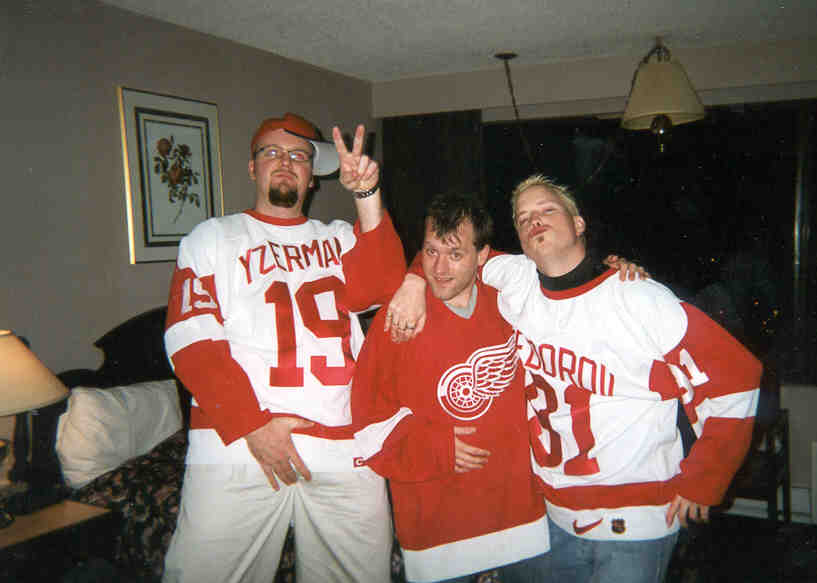 It gets worse before it gets better.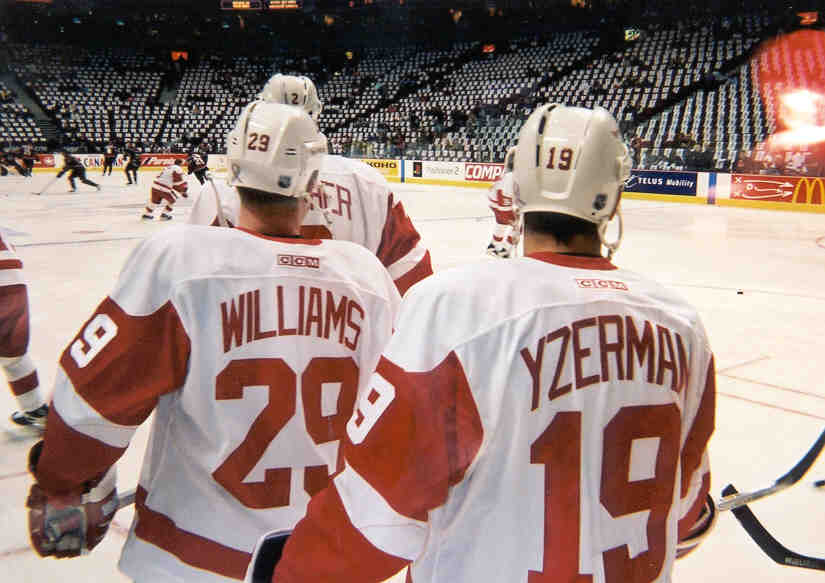 Jason Williams and Steve Yzerman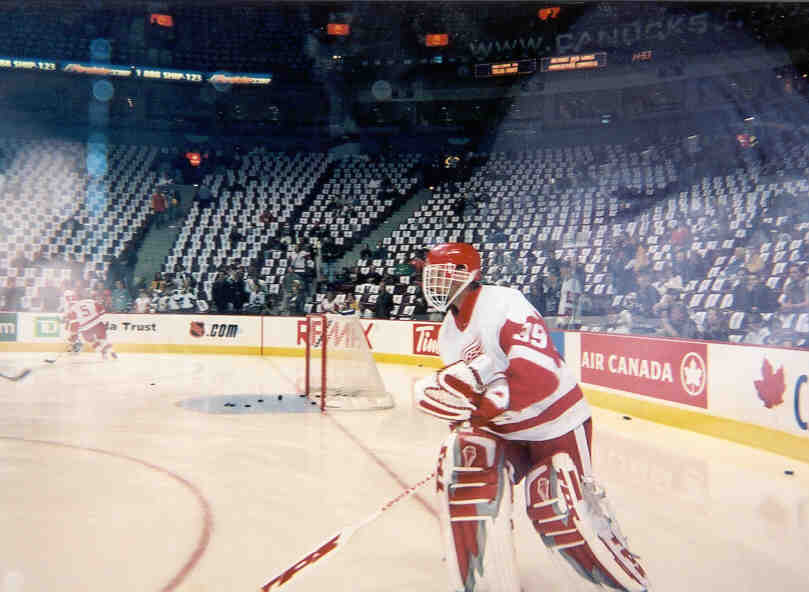 Dominik Hasek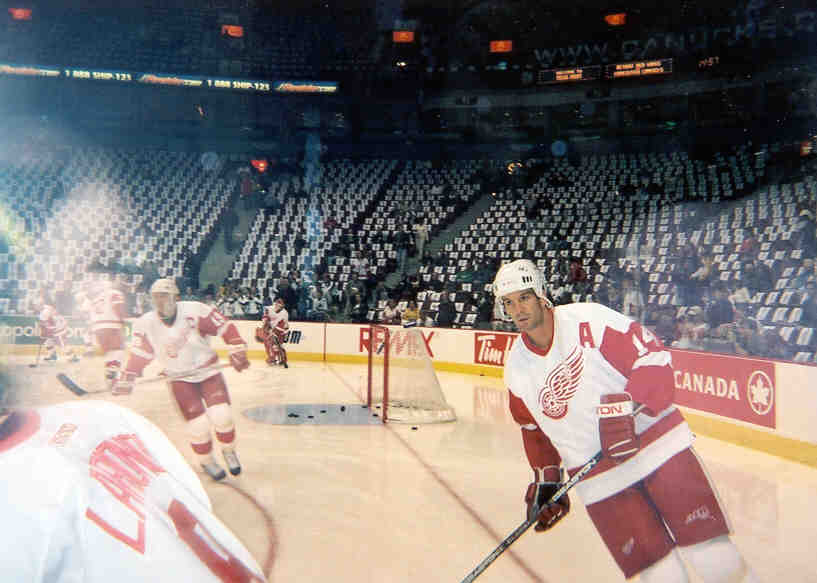 Brendan Shanahan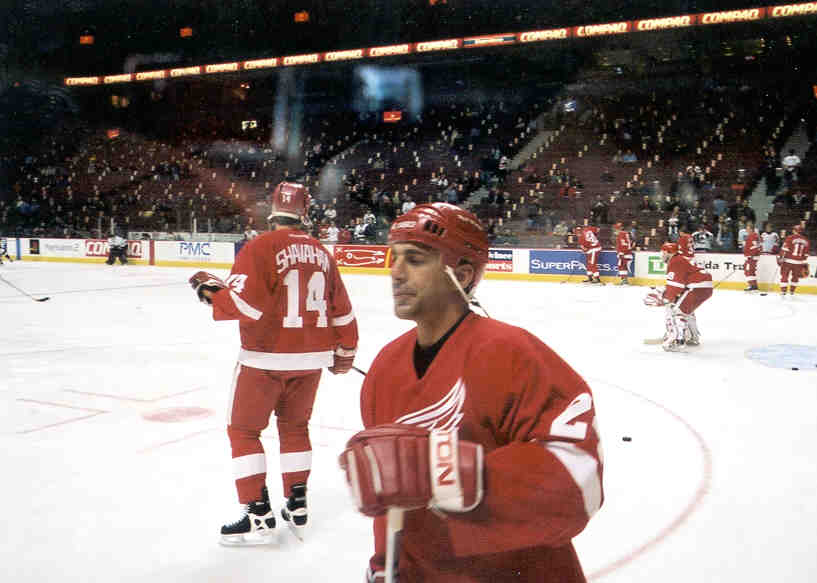 Chris Chelios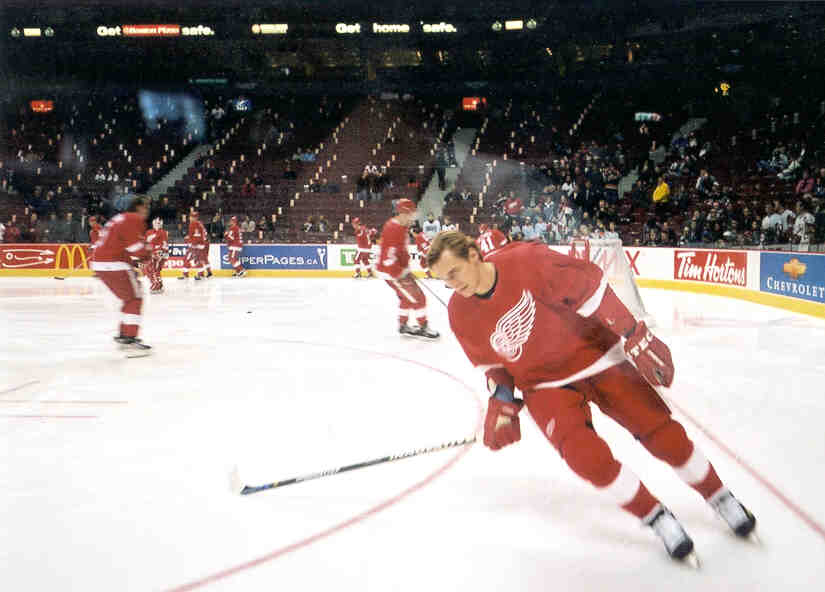 Sergei Fedorov (my boy)